BREAST AUGMENTATION IN THOUSAND OAKS, CA
NOW ACCEPTING SATURDAY APPOINTMENTS!
Are you dissatisfied with the look of your breasts? Do you wish they were larger, fuller, or more symmetrical? If you feel that you can benefit from breast augmentation, come to Leilie J. Javan MD. As an established plastic surgery office in Thousand Oaks, CA, we offer breast augmentation procedures designed to produce results.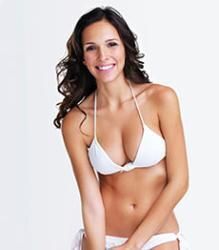 OPTIONS GALORE
Breast augmentation at Leilie J. Javan MD can work to achieve a number of aesthetic goals, including:
The restoration of breast size and shape after weight loss
The enhancement of overall breast size
When you come in for a consultation, we'll thoroughly discuss your options for breast augmentation and review the results you're looking to achieve. And if you opt to pursue a procedure, we'll take the time to explain what to expect before, during, and after your surgery. For more information or to schedule an appointment, call Leilie J. Javan MD today.
GUMMY BEAR IMPLANTS IN THOUSAND OAKS, CA
NOW ACCEPTING SATURDAY APPOINTMENTS!
Cohesive silicone gel implants, also known as "gummy bear" implants, are quickly becoming a popular alternative to the previous generation of silicone implants. And at Leilie J. Javan MD, we're pleased to offer gummy implants to our valued Thousand Oaks, CA patients.
EXPERIENCE THE BENEFITS
Many consider gummy implants to be a safe, effective means of breast augmentation. The gumminess of the gel, which gives these implants their nickname, make it more difficult for the material to enter the body if an implant is ruptured. And because gummy implants come much closer to the actual feel of natural breasts, many prefer this option over implant methods of old.
If you're interested in gummy implants, we're more than happy to discuss them as an option for your breast augmentation procedure. To schedule a consultation, call us today.
NATRELLE BREAST AUGMENTATION IN THOUSAND OAKS, CA
NOW ACCEPTING SATURDAY APPOINTMENTS!
Considering breast augmentation surgery? Natrelle offers a completely personalized approach. With over 140 shapes and sizes to choose from, Natrelle allows you and your surgeon to explore a wide range of options.
THE NATURAL LOOK YOU CRAVE
Natrelle implants are different than traditional implants. Unlike round silicone implants, Natrelle implants are designed to be more true to the shape of a woman's breast, resulting in a more natural look. At Leilie J. Javan MD, we know that the decision to undergo breast augmentation surgery is a highly personal one, and we're committed to delivering the beautiful results you crave. Because we strive to provide the very highest level of care, you can expect to be treated with compassion, professionalism, and respect by each and every member of our team.
If you're interested in breast augmentation, consider Natrelle implants. Call Leilie J. Javan MD in Thousand Oaks, CA today to schedule your consultation and learn more.