BREAST LIFT IN THOUSAND OAKS, CA
Some women are satisfied with the general size of their breasts but aren't so happy with the effects of gravity on them over time. If you're tired of walking around with sagging breasts, it's time to consider a breast lift from Leilie J. Javan MD. As an established plastic surgeon in Thousand Oaks, CA, Leilie J. Javan MD offers breast lift options for patients looking to improve their appearances and self-esteem.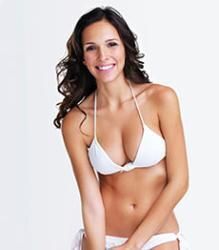 PUTTING YOUR NEEDS FIRST
Breast lifts aren't right for everybody. But if you're a suitable candidate for the procedure, you may end up walking away amazed at your results. And because Leilie J. Javan MD takes a personalized approach to plastic surgery, you can expect nothing but attentive, comprehensive care before, during, and after your procedure.
Interested in a breast lift but have some doubts about the procedure? Why not schedule a consultation with Leilie J. Javan MD. You'll get all of your questions answered so that you can make an informed decision about what's right for you. Call Leilie J. Javan MD today to learn more.