BREAST REDUCTION IN THOUSAND OAKS, CA
Many women spend their days longing for larger breasts. But for some women, overly large breasts can be nothing short of a nightmare. If you've been contemplating breast reduction surgery, it's time to set up an appointment with Leilie J. Javan MD. As an established plastic surgeon in Thousand Oaks, CA, Leilie J. Javan MD can walk you through your breast reduction options and discuss the advantages of this type of procedure.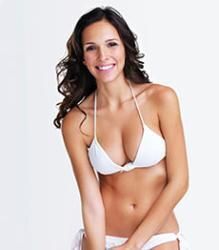 AESTHETIC AND HEALTH BENEFITS
Breasts that are too large can cause both physical and emotional problems, including:
Back pain
Neck pain
Posture problems
Low self-esteem
If you're suffering from these or other problems due to your breast size, please come in for a consultation to talk about breast reduction surgery. Leilie J. Javan MD will be glad to answer any questions you have about the procedure and help you set realistic expectations in terms of results. For more information about breast reduction surgery, call us today.